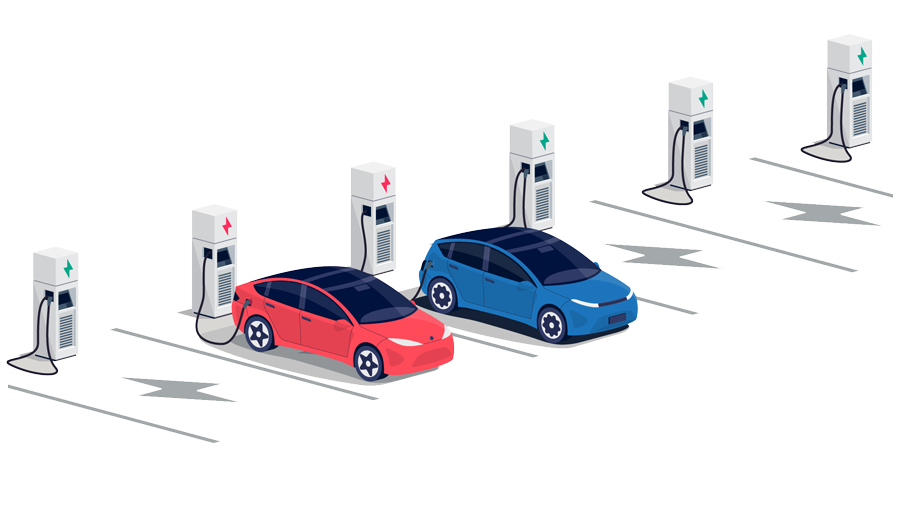 Best Electric Vehicles in Canada
Is buying an electric car the next natural move for you? Our list of Top 5 electric automobiles in Canada might help you get started.
---
With the growth of electric vehicle charging infrastructure, such as DC fast charging that takes minutes instead of hours on the charger, you may feel it's time to make the conversion from gas to electric.
Aside from the expanding infrastructure, today's electric vehicles have more horsepower than ever before, have ranges that rival gasoline-powered automobiles, cost a fraction of the price to fuel and operate, and emit no direct pollutants. So now might be the best moment to invest in an electric vehicle.
What are the best electric automobiles for you? To assist you in making your decision, we've listed the 5 finest electric vehicles in Canada in a variety of categories, as well as what to look for in an electric vehicle.
What to Look for in Great Electric Vehicles
A superb electric car has certain characteristics. There are super-fast ones and those with ranges exceeding 500 kilometres. While these features are excellent for bragging rights, they aren't usually characteristics that make an electric vehicle the best option for you.
And please keep in mind that whatever great features an electric car has, the most important fact about it is that it's more environment-friendly than any gasoline car.
Electric vehicles have no tailpipe emissions. And if the electricity used to charge an EV is generated by renewable resources like wind or solar, you get an absolutely carbon-neutral EV, following the modern trend of these companies that have accepted the carbon neutrality approach to acting responsibly towards the global climate:
The following are some of the factors that go into determining the finest electric vehicle in Canada:
All-Electric Driving Range
Yes, the driving range is important when buying an electric vehicle, but not everyone requires a Tesla Model 3 Long Range with a range of 500 kilometres. To determine your base range requirements, consider your regular commute and the number of kilometres you drive outside of that commute.
The typical Canadian commute is 57 kilometres, or 114 kilometres round way. If your company has a charging station, that's fantastic, but presume there are no other charging choices nearby.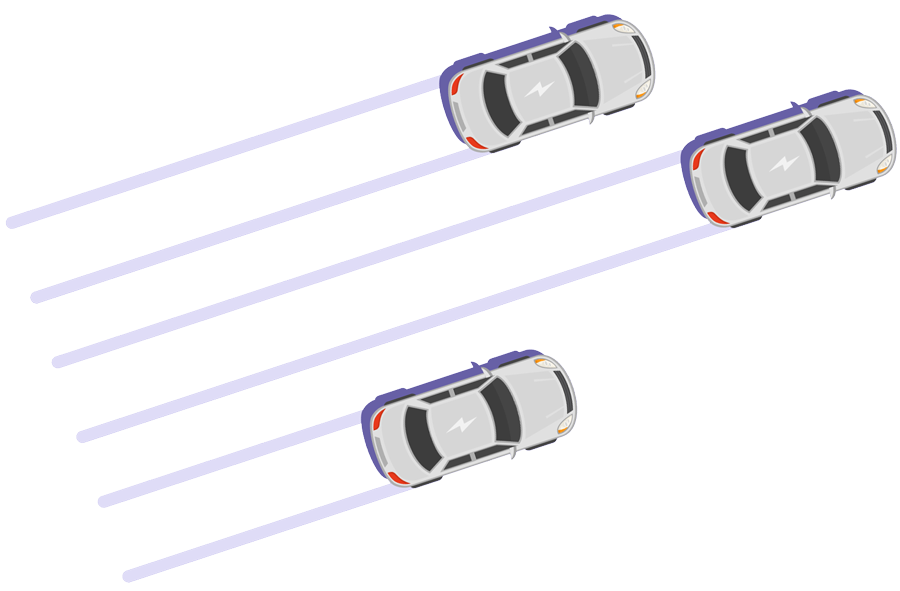 ---
Imagine getting groceries or driving the kids around after work, adding about 50 kilometres to the odometer. Only 164 kilometres remain before the automobile is parked and charging in your garage.
With a range of 164 kilometres, nearly every electric vehicle produced in the last few years is a viable alternative.
You should also factor in the frigid Canadian winters and their effect on the electric driving range. Temperatures below -6.7 degrees Celsius can reduce an electric vehicle's range by 40%, according to research. This decrease in range is caused by the battery's liquid being too cold to accept and keep a charge. Using the cabin heater to keep yourself and your passengers warm adds to the battery's depletion.
As a result, subtract 40% from any range to account for winter driving.
Fuel Consumption Equivalent
Keep in mind that electric vehicles aren't completely free to operate. An energy bill will rise as you charge your electric vehicle, cutting away part of those fuel savings. Granted, the cost of recharging a regular automobile will rarely exceed — or even come close to — the cost of refuelling an electric car, but it's not a free-for-all.
Every electric car has a Le/100 km rating, which converts the energy consumption in kWh per 100 km to a fuel equivalent. One litre of gasoline equals 8.9 kWh of electricity in this equation.

Just because a car has a long electric range doesn't mean it has a low fuel consumption equivalent. The 2021 Tesla Model S Performance with 21-inch wheels, for example, has a super-long range of 538 kilometres, but its combined fuel consumption equivalent is 2.5Le/100 kilometres, which is among the poorest of all electric automobiles.
The 2016 Chevy Spark EV, on the other hand, has a 131-kilometre driving range, but its combined 2.0Le/100 km is among the best of all electric cars.
So, while getting a car with the correct range is important, you also want one that is efficient. If your electric car is inefficient, you may lose some of your fuel savings when charging.
Budget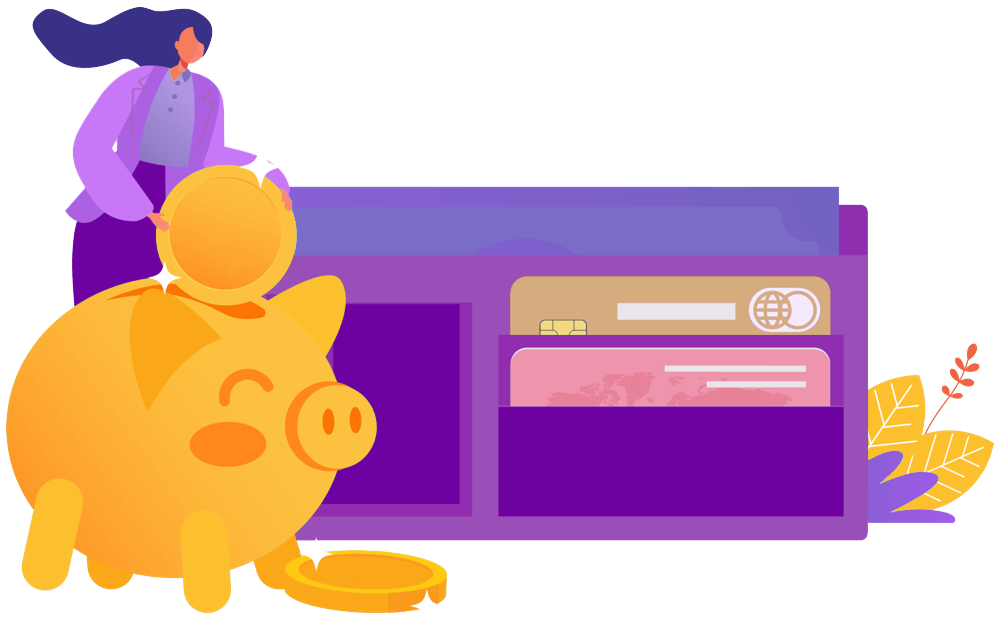 Of course, your budget matters too. Sure, we'd all love a $100,000 Tesla Model X, but most customers can't afford one.
The average used car on the internet in July 2021 cost $28,736. When you consider that the average Canadian uses their car for nine years and spends $1,510 per year on gas, you could spend upwards of $35,000 on an electric vehicle and still save money after factoring in fuel savings.
However, these statistics do not apply to everyone in Canada, so consider your budget and usual fuel expenses to determine which pricing range is right for you.
5 Best Electric Vehicles in Canada
Let's take a look at some of Canada's greatest electric cars (EVs) in various categories now that you know what to look for.
Most Efficient Electric Vehicles
Models with extremely low fuel consumption equivalent ratings (Le/100 km) are included. These may not always offer the finest range, but they will help you save the most money overall.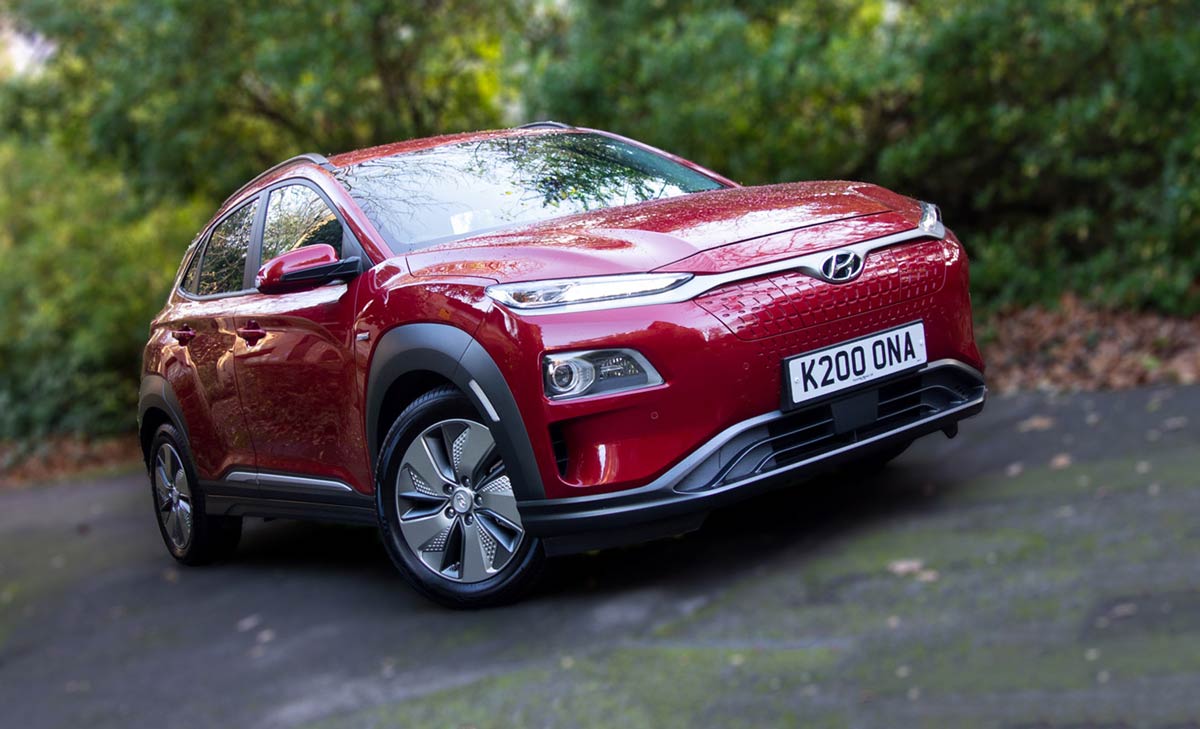 2020 Hyundai Kona Electric
The 2020 Kona Electric is another one of the most fuel-efficient electric automobiles. This all-electric subcompact crossover looks terrific and has Le/100 km ratings of 1.8 in the city, 2.2 on the highway, and 2.0 on the combined cycle. With a range of 415 kilometres, the Kona Electric can handle almost any commuter's daily journey.
The 2020 Kona Electric also meets the mark in terms of pricing, with a base Essentials trim asking price of $34,895.
Greatest Overall Value in an Electric Vehicle
When it comes to all-electric vehicles, range and fuel economy aren't always the most important factors to consider, but the total value is. This is the point at which the buyer must weigh all factors, including price, range, and efficiency. They may also consider features as a possible tiebreaker in specific circumstances.
2019-2022 Tesla Model X
Tesla once again grabs a large chunk of the pie, with a slew of Model X versions dominating the list from 2016 to 2022. The 2021 Long Range Plus model, with a range of 597 kilometres, is at the top of the Model X variants list. Buyers can go as low as the 2019 Model X Performance, which has a range of 491 kilometres.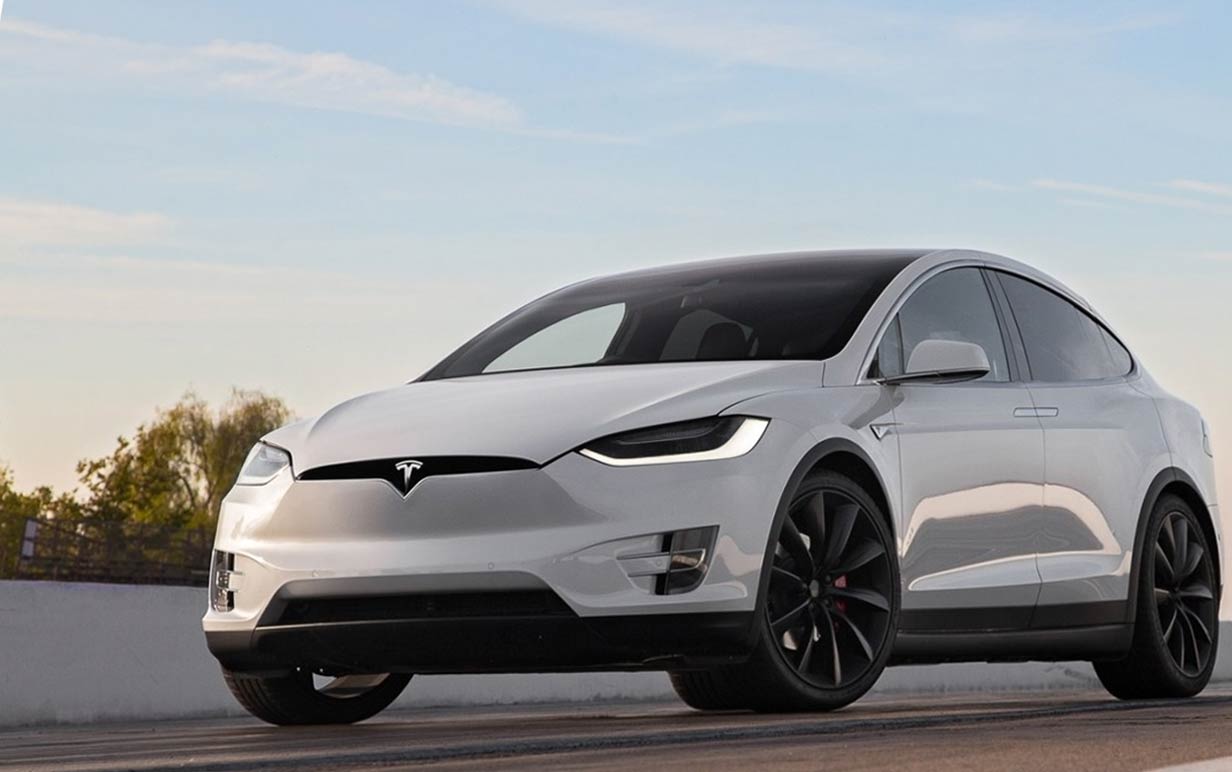 While these midsize electric SUVs with long ranges will get you through your daily commute, they will put you back a big coin. The 2019 Model X Performance has a normal dealer asking price of $99,521, while the 2021 Model X Long Range Plus has a typical dealer asking price of $101,460.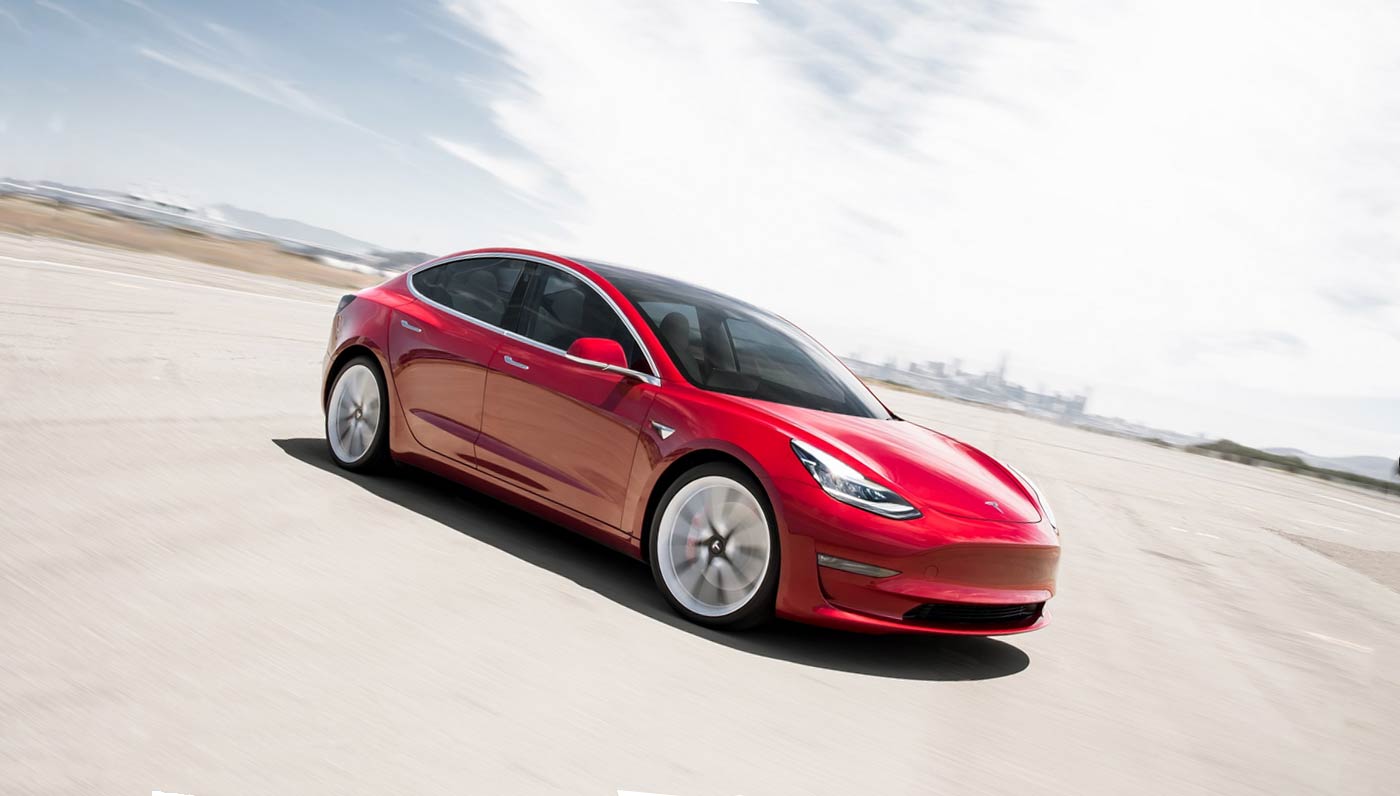 2020-2022 Tesla Model 3
Another Tesla vehicle, the small Model 3, takes up another chunk of real estate atop the maximum range category, indicating that there is certainly a pattern here. The Model 3 Long Range and Performance variants will have all-electric driving ranges of 507-576 kilometres from 2020 to 2022.
The Model 3 is also the most cost-effective Tesla model, but it is still more expensive than most electric vehicles. The average dealer asking price for the 2021 Long Range model is $61,702, while the average dealer asking price for the 2020 Performance model is $68,278.
2020-2022 Tesla Model Y
These cargo-friendly crossovers have a range of 507-531 kilometres, making them suitable for almost any commuter.
However, you'd better be prepared to part with some cash for this small SUV. The Model Y Long Range will cost $62,172 in 2021, and the 2020 model will cost $55,921 on average.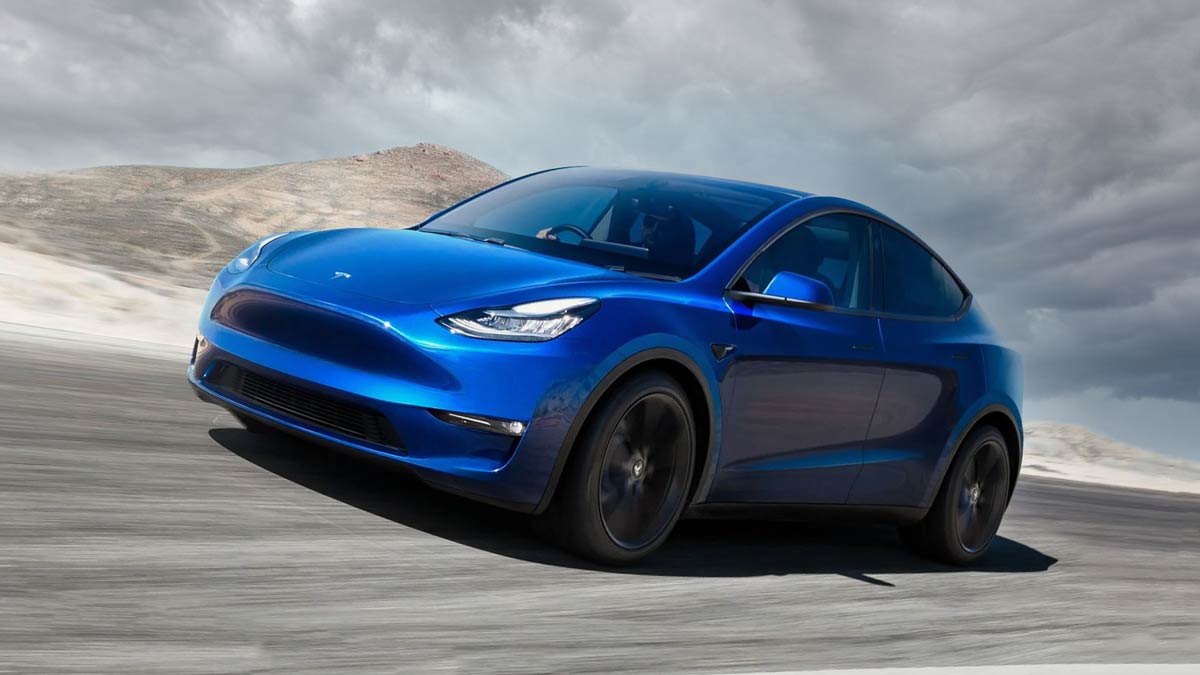 Greatest Overall Value in an Electric Vehicle
When it comes to all-electric vehicles, range and fuel economy aren't always the most important factors to consider, but the total value is. This is the point at which the buyer must weigh all factors, including price, range, and efficiency. They may also consider features as a possible tiebreaker in specific circumstances.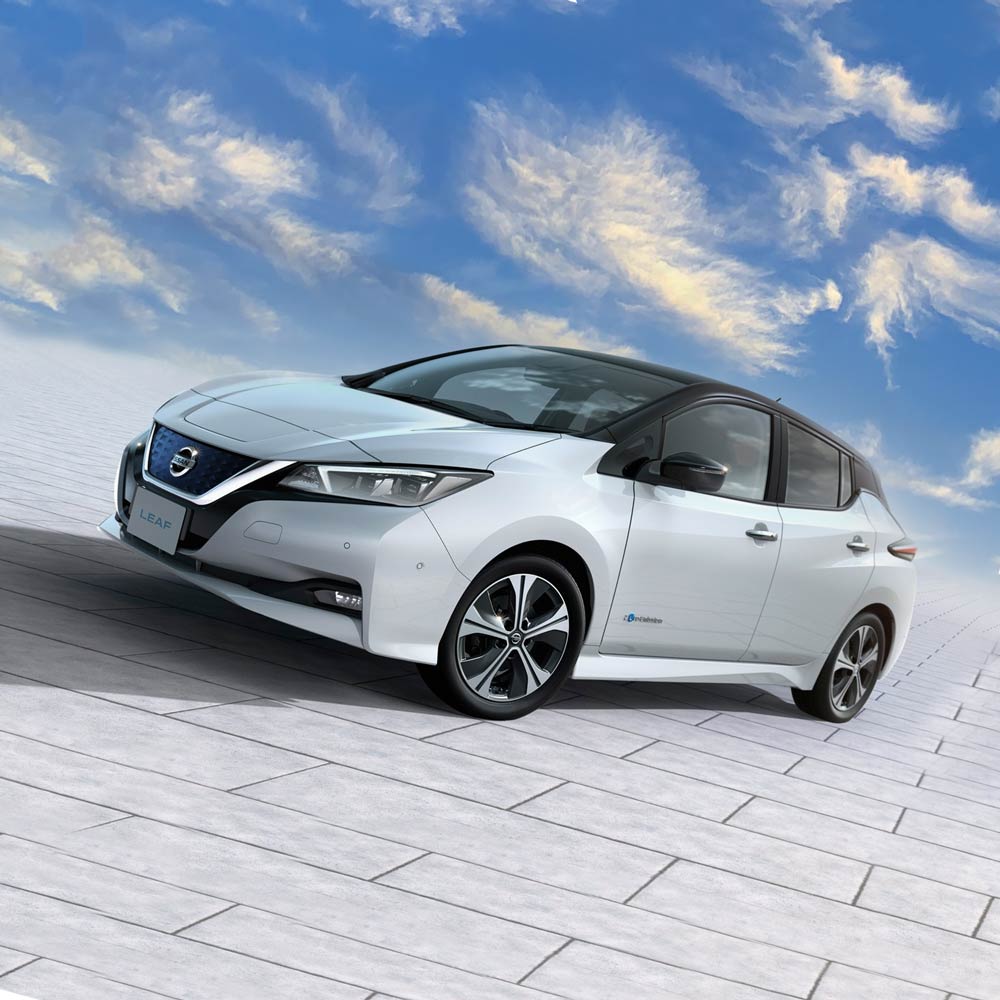 2014-2016 Nissan LEAF
After previous automakers failed to promote electric motors as the only propulsion technology in modern cars, the Nissan LEAF effectively resurrected the all-electric car. Though it's lost a lot of ground in terms of driving range, it's still a terrific buy, especially in the early years.
A 2014-2016 Nissan LEAF may be had for $12,669-$16,839 at a normal dealer starting price, making it a more reasonable option.
Plus, with a combined fuel consumption rate of 2.1Le/100 km and monthly gasoline costs of only $478, the long-term savings are tremendous. Keep in mind that it has a very restricted range of about 135 kilometres, and due to its age, battery degradation will eat up some of that range.
Electric Vehicle Rebates to Consider
There are a few rebates available when purchasing a used electric vehicle in Canada. Sure, the major refunds on new models come from the federal government, but modestly used rebates from local governments can also assist with the entire cost.
Quebec
If you buy a qualifying used electric vehicle in Quebec, you might get a $4,000 government rebate.
Eligible models include the:
Chevrolet Bolt EV
Ford Focus Electric
Hyundai Ioniq Electric
Hyundai Kona Electric
Kia Niro EV
Kia Soul EV
Mitsubishi i-MiEV
Nissan LEAF
Smart ForTwo electric drive
Tesla Model 3 Mid-Range or Long Range
Volkswagen e-Golf
Ontario
Ontario has also introduced a used electric vehicle incentive scheme. Any personal-use EV with a resale sticker price of less than $50,000 before taxes will receive a $1,000 check.
You must attend a free session on Canada's electric vehicle business to get your $1,000 incentive. This rebate does not apply to plug-in hybrid automobiles.